Events
What meeting planners, event planners, training directors, human resource and talent managers, participants are saying about Joy Baldridge and her presentations:
IAEE Expo! Expo! – Orlando, Florida
International Association of Exhibitions and Events International Convention – 2012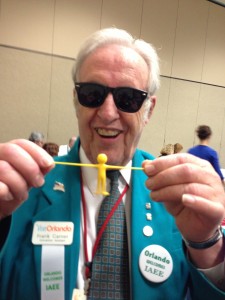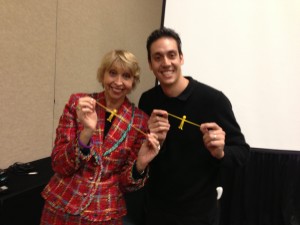 "Targeting Your Time for Tangible Results"
CAL Business Solutions Inc.
May 8, 2012- Featured Keynote Speaker Joy Baldridge
Comments:
"Energetic, positive, presentation with very helpful techniques on how to become more productive."
"The entire session was outstanding!"
"Motivational and genuine."
"An 11 out of 10!"
"Entertaining, informative, and relevant."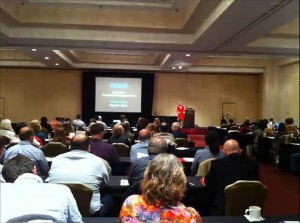 "Seven Sure Fire Ways to Increase Sales Revenue"
ASID Georgia
March 13, 2012- Featured Keynote Speaker Joy Baldridge
Comments:
"Very dynamic!"
"Highly practical and inspiring."
"Joy does a great job of keeping the audience interested and engaged."
"Loved Joy's energy level. She hit key principles of successful selling."
"Very lively, knowledgeable and relevant to our business issues."
"The Customer is Always Right"
Centurion Jewelry
January 31, 2012- Featured Keynote Speaker Joy Baldridge

Charles "Chip" Davis II
Skaneateles Jewelry, Inc.
Winner of the Jeweler of the Century award.
The "Wow!" The "Of Course!" The "When?" The Art of Closing The Deal

ASID Oregon


October 8, 2011- Featured Keynote Speaker Joy Baldridge
Comments:
"As part of the Distinguished Speaker Series we chose Joy Baldridge. We had  a lot of speakers to choose from and she was absolutely our first and only choice."   Ruth Bath, ASID Oregon Professional Development Director  http://ftyfty.com/
"Can You Hear Me Now?" Listening Skills Event
Network Plus Business Luncheon Series Meeting Planner Comments
December 6, 2010- Featured Keynote Speaker Joy Baldridge
Overview: Good listeners learn faster, make fewer mistakes, build strong, trusted relationships and are held in the highest regard.  This interactive session teachers you how to be an exceptional listener.
Comments:
"Joy captures and hold my attention.  She provides very pratical interesting and unique information."
"I would come to any gathering or speaking engagement that Joy speaks at, as I believe her delivery is powerful and infectious."
"Joy's enthusiasm, and the tools she shares to be a good listener, are incredible. "
"

E

xcellent speaker. Inspiring engaging, and interactive."
"Joy is a speaker who is awesome, fun, and all the while imparting knowledge. "
"Joy can make any topic uplifting and fun.  I just love her!"
"She is accessible, has great positive energy, and is an exceptional story teller."
"Joy points out what I need to work on, and gives me the tools I need to improve."
.
November 17, 2010 Featured Keynote Speaker Joy Baldridge
American Society of Interior Designers (ASID) -Orange County, CA
CEU Accredited Distinguished Speaker Series Event
Overview:  The "Wow! the "Of Course!" and the "When!" This dynamic, interactive and insightful program is designed specifically to provide all who attend with the innovative tools to effectively grow their businesses and become masterful negotiators. The DSS program that Joy Baldridge has presented, to rave reviews for ASID: NJ Annual Summit September of 2009,  Atlanta, GA DSS event in March 2010.
Comments:

November 19, 2010
Dear Joy,
As the Program Chair of ASID Orange County Chapter, I wanted to take the time and thank you personally for the great presentation of your CEU at our  November General Meeting.
I have heard nothing but great reviews from our members about your performance and the course outline.  We are looking forward to having more opportunities inviting you for future presentations.
Thank you again for a job well done.
Shala Shamardi
Allied Member ASID, Associate IIDA
ASID Program Chair 2010-2011